News

JedenŚlad - from a modest start-up to the market leader
10 October 2018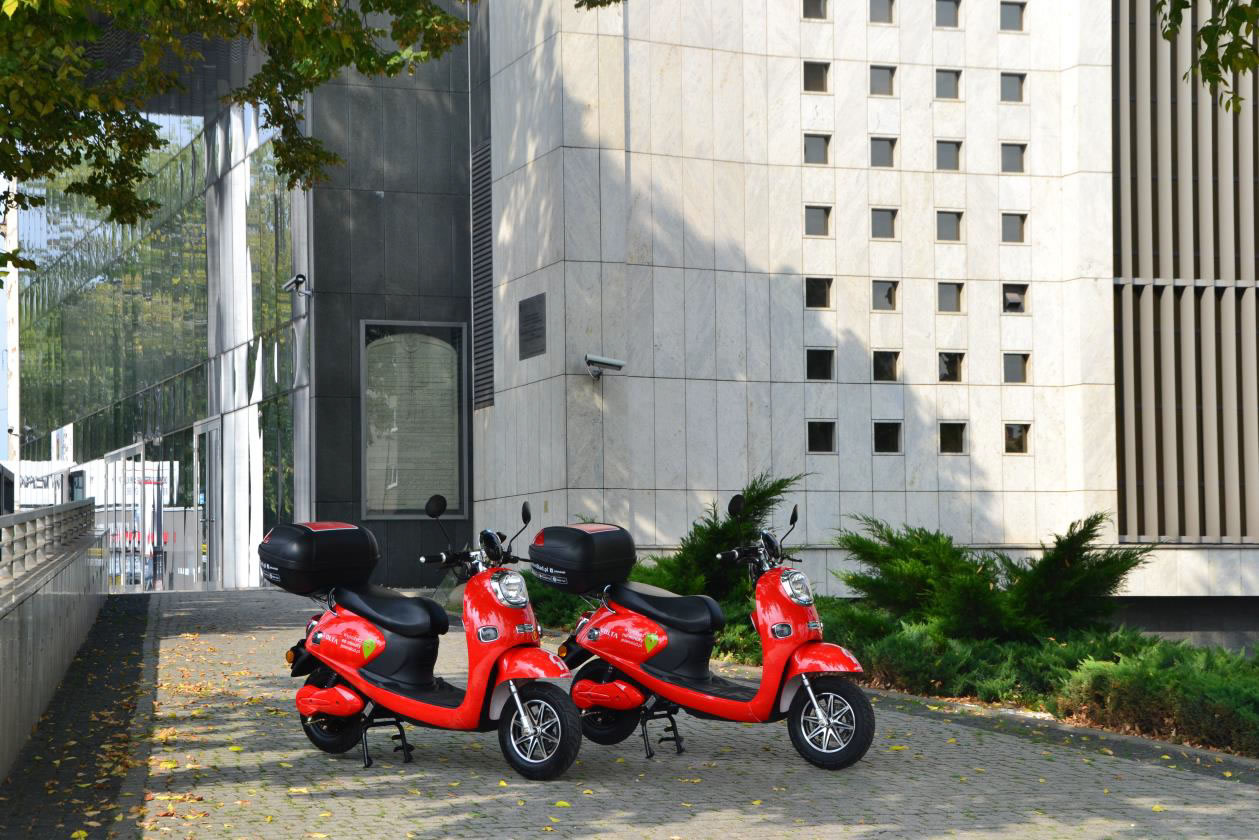 They started from Warsaw. After one and a half years of operation, their fleet is used by entrepreneurs in 12 Polish cities, and in 7 they provide their services to private users. Start-up JedenŚlad - electric scooter rental network for minutes, dynamically develops and conquers the hearts of more recipients.

JedenŚlad began to wipe his cycling trails in Poland in the spring of 2017 in the capital of the country. Varsovians appreciated him for the convenience and ease of getting around the city and affordable prices. Not without significance was also the fact that electric scooters are zero-emission, which further increases their attractiveness as an alternative means of communication. Less than a year later, the start-up started with a rapid expansion into other cities, almost every month launching its scooter rental network for minutes in other parts of the country.

Currently, after one and a half years from the start, the company makes available to private users about 300 two-wheelers in Warsaw, Łódź, Katowice, Bielsko-Biała, Piastów, Częstochowa and Poznań and plans to be present in other attractive locations. It can boast of over 30 thousand people registered in the application, and their number is constantly growing.

Each of these scooters is rented on average 4 times a day for a dozen or so to over 20 minutes, depending on the city. Most often short distances, that is around 3-5 km, are overcome. It happens, however, that two-wheelers are taken for longer trips, and with a fully charged battery, you can drive them up to 50 km.

- We try to constantly look for solutions that will make it even easier for users to access this ecological form of transport. We already cooperate with office centers in the field of dedicated parking zones - says Łukasz Banach, co-creator of the brand. - Based on our proprietary software, we have greater freedom and ease of business development, and hence, offering new services and facilities to our customers - he adds.

The potential of e-scooters was noticed, among others ING Bank Śląski, which has the protection of the natural environment in its development strategy. As part of the partnership cooperation, the entire JedenŚlad fleet in Katowice, and more recently 60 vehicles in Warsaw, has the colors of this bank.

The activity of a startup is not limited only to people who use recreational scooters or for efficient travel to work. At the same time, services for companies are also being developed. JedenŚlad has now over 90%  share of the electric scooter rental business market in Poland and within B2B is already present in 12 cities and towns. The largest partners of the company include Uber Eats, Amrest, Pyszne.pl and the Pizzas Factory.

Apart from ecology, economic and logistics considerations also speak for renting a fleet of electric two-wheelers from start-up. You do not need to buy scooters to use them. It is enough to rent them as part of a monthly subscription with full service support, branding, cases, additional batteries and a replacement vehicle warranty. In addition, the cost of traveling 100 km by a single e-scooter is only 1 PLN, which is the amount you need to pay for the electricity needed to recharge its battery. The usage itself is therefore more than 60% cheaper than in the case of its combustion equivalent. In addition, thanks to a special application it is possible to monitoring the route covered by each of these two-wheelers.

What not only business customers appreciate, electric scooters are quiet. So you can freely use them in the early morning or late at night. It's also easy to find a place to park. The vehicle can be left, for example, on the sidewalk, keeping adequate pedestrian space.

- I do not conceal that JedenŚlad is one of the projects we are particularly proud of - says Łukasz Blichewicz from Assay Group, who from the beginning supports the development of the start-up. - We started cooperation at the idea stage, with people who knew what they wanted to achieve and had valuable technical knowledge on their side, which we used, among others while creating the application and adapting the vehicles to the needs of skuterschearing - he adds.

Currently, the company is testing its latest electric scooter model - Tricity tricycle. This vehicle, which thanks to a closed structure, allows you to move around the city efficiently and transport shipments or orders, regardless of weather conditions. It is also adapted to the needs of disabled people.

The company's fleet colors are also being standardized. Soon, all her two-wheelers for private users will only be available in red.